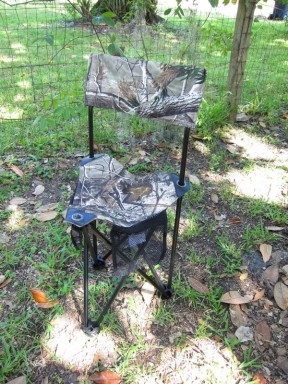 I recently purchased a new turkey hunting blind for next season, the Barronett Blinds-Grounder 250 blind. It is a 5 hub design and the setup and take down in the blink of an eye. You can set the blind up in a matter of a few seconds.
Of course, if you are going to sit in a blind for any amount of time and be comfortable, you need a chair of some type. I wanted it to be a light weight chair with a back support and decided on the "Alps Outdoors – Rhino Stool". The chair only weighs 5lbs. and comes with a lifetime guarantee.
Other than the back of the chair being a little straight up and down, it seems well built and provides a reasonably comfortable seat without excess weight to pack in.
If you are looking for a hunting chair I would definitely recommend it and here is a link where you can get more information or order one for yourself;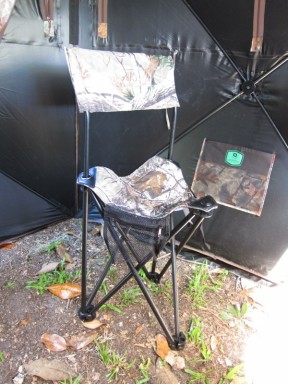 Best of hunts,
Larry S.
var _gaq = _gaq || []; _gaq.push(['_setAccount', 'UA-36481738-1']); _gaq.push(['_trackPageview']);
(function() { var ga = document.createElement('script'); ga.type = 'text/javascript'; ga.async = true; ga.src = ('https:' == document.location.protocol ? 'https://ssl' : 'http://www') + '.google-analytics.com/ga.js'; var s = document.getElementsByTagName('script')[0]; s.parentNode.insertBefore(ga, s); })();